Posts for: June, 2014
By Warren and Reese Family Dentistry
June 17, 2014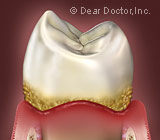 Ninety percent of people have noticed bleeding from their gums when they brush or floss their teeth at some time or other. You may wonder if this is a result of brushing too hard — but that's not usually the case.
If your gums don't hurt — even if they bleed easily — you may think the bleeding is normal, nothing to worry about, or you're brushing too hard.
Bleeding from your gums is not normal!
It is an early warning sign of gum disease. In fact ten percent of those who start with bleeding gums go on to develop serious periodontal disease affecting the support for the teeth leading to tooth loss.
Then why do my gums bleed?
The way you brush your teeth is indeed a factor! Bacteria that normally reside in the mouth (in fact you need them to stay healthy) collect along the gum line in a biofilm. When the biofilm is not removed effectively on a daily basis, over time the gums become inflamed and bleed when touched. Other signs of inflamed gums — gingivitis — are redness and swelling, and even recession.
SO — the problem is not that you are brushing too hard, but that you are not brushing and/or flossing effectively. Both are important.
Three ways to stop bleeding gums before they lead to serious problems
It all starts with brushing your teeth correctly at the gum line. Use a soft multi-tufted toothbrush. Hold it in the gum line and wiggle it gently until the tooth surfaces feel clean to your tongue — just like when you've had a professional cleaning. It doesn't take force, be gentle.
It's just as important to remove biofilm from between the teeth where the toothbrush won't reach. If you are having difficulty flossing, we've got some easy demonstrations and instructional tips.
Remember, as we say, "It's not the brush, it's the hand that holds it."
Contact us today to schedule an appointment or to discuss your questions about bleeding gums. Bring your toothbrush and floss with you to our office and ask us to demonstrate proper oral hygiene techniques. You can also learn more by reading the Dear Doctor magazine article "Bleeding Gums: A very important warning sign of gum disease."
By Warren and Reese Family Dentistry
June 02, 2014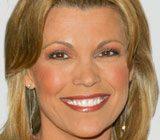 Here's an interesting tidbit of information on Wheel of Fortune host Vanna White: like many people, she grinds her teeth at night. In a detailed interview with Dear Doctor magazine, Vanna explained how she had to replace a filling in a back tooth several times because of her grinding habit. Eventually, she had her dentist make her a nightguard to protect her famous smile.
"I really try to sleep with it every night," Vanna told the magazine. "I try to keep it on my nightstand so when I go to bed, I remember to put it in. Or I will put it by my toothbrush so I can put it in after brushing my teeth at night."
The habit of teeth grinding or clenching is often associated with stress and/or sleep deprivation. It is referred to as "parafunctional" ("para" – outside, "function" – normal), meaning it can generate biting forces well outside the normal range — perhaps 10 times normal. This excessive force can affect many areas of the oral system. Teeth may become worn, chipped or loose; jaw joints or muscles can go into spasm; and some grinders (or "bruxers" as they are also called) may even experience discomfort of the head, ears, neck or back. Many times, a person with a grinding habit does not become aware of it until it is pointed out by a sleep partner or dental professional.
Like Vanna White's dentist, we often recommend a nightguard to those with nocturnal bruxing habits. It is made of a very thin, wear-resistant plastic that fits over the biting surfaces of the upper teeth only. The lower teeth are then free to glide or skate over the guard, which prevents them from biting into the upper teeth. Some people wear their guards during the day if they tend to clench their teeth when under stress.
If you are concerned about teeth grinding or interested in learning more about nightguards, please contact us today to schedule an appointment for a consultation. If you would like to read Dear Doctor's entire interview with Vanna White, please see "Vanna White." Dear Doctor also has more on "Stress & Tooth Habits."