Posts for: September, 2014
By Warren and Reese Family Dentistry
September 24, 2014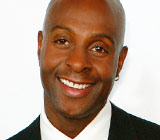 As a Pro Football Hall of Famer and first runner up on the hit television show Dancing with the Stars, Jerry Rice has a face and smile that truly has star quality. However, that was not always the case. During an interview with Dear Doctor magazine, the retired NFL pro discussed his good fortune to have had just a few minor dental injuries throughout his football career. He went on to say that his cosmetic dentist repaired several of his chipped teeth with full crowns. Rice now maintains his beautiful smile with routine cleanings and occasional tooth bleaching.
If you have chipped, broken or missing teeth, or are considering a smile makeover, we want to know exactly what you want to change about your smile, as the old adage is true: Beauty is in the eyes of the beholder. This is one reason why we feel that listening is one of the most important skills we can use during your private, smile-makeover consultation. We want to use this time to ensure we see what you see as attractive and vice versa so that together we can design a realistic, achievable blueprint for your dream smile.
For this reason, we have put together some questions you should ask yourself prior to your appointment:
What do you like and dislike about the color, size, shape and spacing of your teeth?
Do you like how much of your teeth show when you smile and when your lips are relaxed?
Are you happy with the amount of gum tissue that shows when you smile?
Do you prefer a "Hollywood smile" with perfectly aligned, bright white teeth, or do you prefer a more natural looking smile with slight color, shape and shade variations?
To learn more about obtaining the smile you want, continue reading the Dear Doctor magazine article "Great Expectations — Perceptions In Smile Design." Or you can contact us today to schedule an appointment so that we can conduct a thorough examination and discuss your cosmetic and restorative dentistry treatment goals. And if you want to read the entire feature article on Jerry Rice, continue reading "Jerry Rice — An Unbelievable Rise To NFL Stardom."
By Warren and Reese Family Dentistry
September 09, 2014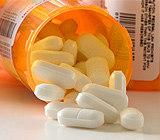 If you have osteoporosis, one of the drugs you may be taking is alendronate, more commonly known by the brand name Fosamax®. Alendronate is a member of the bisphosphonate drug family, which inhibit bone resorption (the loss of bone mass). While an effective treatment of osteoporosis, alendronate may cause an opposite side effect in other areas of the body, the inhibition of new bone growth. This effect on the jaw in particular could result in an adverse reaction after dental surgery.
The main concern is a condition called osteonecrosis, or literally "bone death." Bone tissue normally goes through a cycle of resorption (the dissolving of bone tissue) and new growth to replace the cells that have been lost through resorption. Osteonecrosis disrupts the growth phase so that the bone doesn't recover properly after resorption. This results in the bone becoming weaker and less dense.
There have been a number of cases of increased osteonecrosis in patients on alendronate after experiencing trauma to the mouth. This includes dental surgery, particularly tooth extractions. In addition, patients with certain risk factors like diabetes, tobacco use or corticosteroid therapy appear more vulnerable to osteonecrosis.
Although the risk of osteonecrosis after dental surgery is small, many dentists recommend stopping the use of alendronate for three months before the procedure if you've been taking the drug for more than three years. This recommendation is based on a number of studies that seem to indicate three or more years of bisphosphonates therapy makes patients especially vulnerable to osteonecrosis. These studies also indicate stopping the therapy for three months significantly reduces the risk of developing the condition.
There's still much to be learned about this link between alendronate therapy and dental health. It's a good idea, then, to let us know what medications you're taking (especially bisphosphonates) whenever you visit us for an exam. Knowing all your medications will help us develop the safest and most effective treatment plan for your dental care.
If you would like more information on bisphosphonates and their effect on oral health, please contact us or schedule an appointment for a consultation. You can also learn more about this topic by reading the Dear Doctor magazine article "Fosamax and Surgery."