Posts for: February, 2015
By Warren and Reese Family Dentistry
February 23, 2015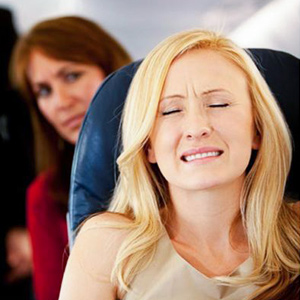 Among the "to-do" items on your pre-dive checklist like "Pack wetsuit" or "Fill scuba tanks," be sure to add one other: "Check my dental health status."
While that may seem like an odd concern, the changes in atmospheric pressure you encounter while diving (or flying, for that matter) could amplify oral sensitivity and intensify pain if you have pre-existing teeth or jaw problems.
The reason for this is the effect of basic physics on the body. All anatomical structures, including organs, bones and muscles, equalize external pressures the body encounters. We don't notice this at normal atmospheric pressure, but when we encounter an extreme — either lower pressure during air flight or higher pressure during a scuba dive — we may feel the effects of the pressure on any structure with a rigid-walled surface filled with either air or fluid. These structures can't equalize the pressure as fast as other areas, resulting in pain or discomfort. This is known medically as "barotrauma," or more commonly as a "squeeze."
One structure in particular could have an effect on your upper teeth and jaws: the sinus cavities of the skull, particularly the maxillary sinuses just below the eyes. Their lower walls are right next to the back teeth of the upper jaw and, more importantly, share the same nerve pathways. It's quite possible, then, for pain from one area to be felt in the other, commonly known as "referred pain." A toothache could then be felt in the sinus region, and vice-versa.
During a squeeze, then, pain levels from existing problems in the teeth and jaws that were previously tolerable (or even unnoticed) may well become amplified as the pressure from the sinus cavity impinges upon the jaw. That dull toothache you've been having may suddenly become excruciating at 30,000 feet — or 30 meters under the surface.
That's why it's important to see us if you've experienced any signs of tooth decay, gum disease or TMD, including pain, before your next dive or air flight. And, if you encounter any significant pain while flying or diving, be sure you consult with us as soon as possible when you return. Taking action now could help you avoid a miserable, and potentially dangerous, flying or diving experience in the future.
If you would like more information on pressure changes and dental health, please contact us or schedule an appointment for a consultation. You can also learn more about this topic by reading the Dear Doctor magazine article "Pressure Changes can Cause Tooth and Sinus Pain."
By Warren and Reese Family Dentistry
February 13, 2015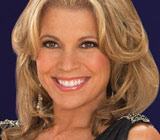 Describing Vanna White, co-host of the hit television game show Wheel of Fortune as friendly is an understatement. Yes, a good portion of the credit goes to her bubbly personality; however, you can't look at her without noticing her world-famous smile.
During an interview with Dear Doctor magazine, Vanna shared some of the secrets to her trademark smile. Secrets that she is instilling in her children.
"I floss every day and I brush my teeth at least twice a day — morning and night — and sometimes after lunch." She added, "I think that flossing is the most important thing. I believe that dental floss helps a lot, as it keeps your gums strong and looking younger." And when asked about how often she has her teeth professionally cleaned she replied, "...every four to five months because I get a lot of plaque buildup."
A typical dental hygiene visit is one that involves prophylaxis, a dental (and insurance) term for scaling and or polishing procedures to remove plaque and calculus (tartar) from the crown or portion of the tooth that you can see. Scaling is a procedure where we use special hand-held instruments and/or ultrasonic scalers to remove plaque, bacteria and tartar that can coat your teeth causing them to feel rough or fuzzy. To polish your teeth, we use a rubber polishing cup, prophy paste and a motorized instrument that removes bacterial plaque and surface stains. This is usually the last portion of a routine cleaning because it leaves your teeth feeling smooth and shiny.
However, if you have been seeing blood when you brush your teeth or while flossing, you have the telltale signs of periodontal (gum) disease. During your cleaning appointment, we will clean below the gum line to treat and manage your periodontal disease (an infection of the gum and jaw bones). We may also discover that additional, deep-cleaning treatments (such as root planing) may be needed to treat and manage your periodontal disease.
To learn more about this topic, continue reading the Dear Doctor magazine article "Teeth Polishing." Or you can contact us today to schedule an appointment so that we can conduct a thorough examination and cleaning. And if you want to read the entire feature article on Vanna White, continue reading "Vanna White."