Posts for tag: dental injuries
By Warren and Reese Family Dentistry
December 16, 2019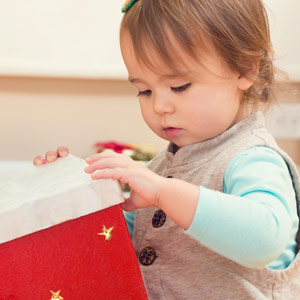 The holidays draw families together like no other season as loved ones gather from near and far to eat, drink and be merry—and exchange gifts. For the little kids that means toys (and sometimes for the big "kids" too!). Unfortunately, a toy meant to delight children could instead cause them harm, including injuries to their teeth and gums.
Be selective, then, when giving toys to the special children in your life this holiday season. Here are a few tips to remember to help protect their teeth and gums from injury.
Avoid toys with small parts. Given infants' and toddlers' propensity to put objects in their mouth, try to avoid choosing toys with small parts. While the main concern with smaller toys is the risk for choking, small, hard objects in the mouth could also cause dental damage. The danger is especially acute if a child falls while a toy or similar object is in their mouth.
Watch out for hard, sharp-edged toys. Younger children especially like to bite and gnaw on things. It's prudent, then, to stay away from hard plastic toys or those with sharp points or edges—these could chip teeth or cut into the gums. Instead, look for toys made of more pliable plastic or fabric, and with rounder surfaces. When in doubt, look for labeling on packaging that indicates the appropriate ages for a particular toy.
Discard damaged toys. With your kids' toy boxes brimming over with new holiday treasures, it's a good time to do a safety inventory of their older toys. Besides those they've outgrown, look for toys that may have been damaged or broken. Although initially they may have been safe, toys in poor condition might pose many of the dangers to teeth and gums we've previously mentioned. Damaged toys should be either repaired or discarded.
Supervise their playtime. You might also want to keep a watchful eye out as your kids play with their new toys. While they do need their own time to be imaginative during play, children could put their toys to uses not intended for them, increasing the risk of injury. A bit of gentle supervision is a good idea to prevent unintended—and unwelcome—consequences.
The holidays are a magical time for all of us, but especially for children. Follow these holiday toy tips to prevent dental injuries that could ruin your family fun.
If you would like more information about protecting your child's dental health, please contact us or schedule a consultation.
By Warren and Reese Family Dentistry
September 24, 2014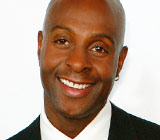 As a Pro Football Hall of Famer and first runner up on the hit television show Dancing with the Stars, Jerry Rice has a face and smile that truly has star quality. However, that was not always the case. During an interview with Dear Doctor magazine, the retired NFL pro discussed his good fortune to have had just a few minor dental injuries throughout his football career. He went on to say that his cosmetic dentist repaired several of his chipped teeth with full crowns. Rice now maintains his beautiful smile with routine cleanings and occasional tooth bleaching.
If you have chipped, broken or missing teeth, or are considering a smile makeover, we want to know exactly what you want to change about your smile, as the old adage is true: Beauty is in the eyes of the beholder. This is one reason why we feel that listening is one of the most important skills we can use during your private, smile-makeover consultation. We want to use this time to ensure we see what you see as attractive and vice versa so that together we can design a realistic, achievable blueprint for your dream smile.
For this reason, we have put together some questions you should ask yourself prior to your appointment:
What do you like and dislike about the color, size, shape and spacing of your teeth?
Do you like how much of your teeth show when you smile and when your lips are relaxed?
Are you happy with the amount of gum tissue that shows when you smile?
Do you prefer a "Hollywood smile" with perfectly aligned, bright white teeth, or do you prefer a more natural looking smile with slight color, shape and shade variations?
To learn more about obtaining the smile you want, continue reading the Dear Doctor magazine article "Great Expectations — Perceptions In Smile Design." Or you can contact us today to schedule an appointment so that we can conduct a thorough examination and discuss your cosmetic and restorative dentistry treatment goals. And if you want to read the entire feature article on Jerry Rice, continue reading "Jerry Rice — An Unbelievable Rise To NFL Stardom."